Flux BEAMO
Beamo
Powerful Laser Cutter Made Compact and Simple
Breng ideeën tot leven met beamo, de kleine, eenvoudige en betaalbare lasersnijder die u de kracht geeft om iets te maken waar u van houdt.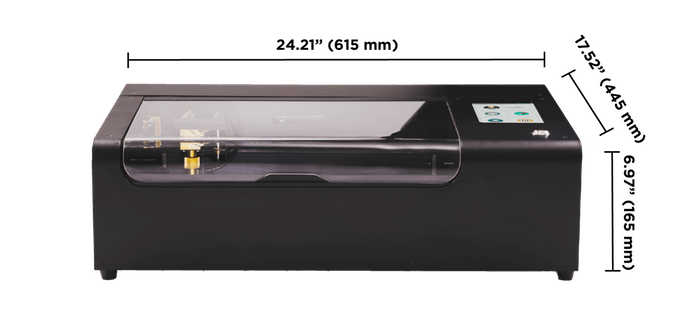 Powerful Functionality with Intuitive Features
beamo packs features found in professional industrial laser cutter
Built in HD Camera

Cutting and engraving is hassle free with our preview mode. Place your material, preview the area on screen and engrave. Your design comes out exactly as shown in the preview.

Integrated Safety Features

If left opened, auto pause ensures the laser stops. The Internal water cooling system provides a stable cutting process. Plus, you can stop production, with a single switch, at any time.

Powerful High Resolution Laser

The beamo ultra thin laser engraves at an exceptional depth down to 0.05 mm layer with a clear resolution of 1,000 DPI fitting for any craft or small business project.
The Most Precise Compact CO2 Laser Engraver

Sleek, modern and compact, beamo is designed to sit beautifully in any home, school or workshop space. The metal body and acrylic lid come pre-assembled at 615 x 445 x 177 mm. The modest build fits perfectly on any desk, while still allowing for a large cutting space of letter size (A4) for it's powerful 30W C02 laser.
What Can You Make?
User Friendly Experience
Whether you're a first time user or a more advanced professional, beamo's straightforward, intuitive ecosystem makes it easy and hassle free to go from design to product.
Engrave and Cut Through a Versatile Range of Materials
Customize a dynamic range of products in any unique shape or style, add on accessories allow for even more configurations and materials including steel and rounded objects, perfect for your small business needs.
Materials
1st
Cutting
Engraving
Wood
3mm
Acrylic
3mm
Leather
1mm
Cardboard
2mm
Fabric
9mm
Rubber
Anode Metal
Glass
Cement
Stone
Stainless Steel *

(with spray or diode add-on)
A One-Stop Design to Cut Experience

The beamo comes equipped with Beam Studio for PC and Mac and Beam Go for mobile. Our hassle-free software allows you to edit text and vector files and modify bitmap images in app. Easily auto align your designs in the center of your workpiece or equally distribute designs to cover your working object. Once you're ready to engrave or cut, enjoy preset parameters for power and speed based on your choice materials.

Compatible with Professional Design Software

Designers can benefit from Beam Studio's seamless integration of Adobe Illustrator or import designs from AutoCAD, Inkscape, CorelDraw, and even Microsoft Word. Upload your high quality designs in JPG, PNG, SVG or DXF.

| | | |
| --- | --- | --- |
| Adobe Illustrator | Adobe Photoshop | Affinity Design |
| Autodesk - AutoCAD | SketchUp | SolidWorks |
| Sketch | Coral Draw | Rhinoceros |
What's inside the box?
1x FLUX Beamo (distilled water included)
1x Honey Comb Platform (30W)
1x Vent Hose + Ring clamp
1x Wifi Dongle USB
1x Laser Cutter Lubricant
1x Tape to align the mirror's
1x Package with wrench's and extra tool's
Unlock More Capabilities with the FLUX Ecosystem
Smooth Rotary Module

Engrave on cylinder shapes like thermoses, mugs, pens, wine bottles, glassware and more with the rotary module attachment. The add-on opens a whole new dimension of customization!

Effortless Autofocus

You don't need prior laser experience to use beamo, the autofocus attachment will make any adjustments you need based on your materials. Enjoy a dependable cutting experience even on thicker materials.
Drag-and-Drop Design to Print

Preview your design and drag and drop it to the exact position you want, or use auto alignment to get that perfect center configuration. The built in camera makes it easy to engrave, cut, and even flip and cut again without worrying about problematic placements. Just scan the bed, drag your design and start your cut or engraving!

Wireless Integration

beamo comes fully equipped with Wi-Fi connectivity for a seamless workflow anywhere you are. Monitor work status, transfer files, or update settings plus when you download Beam Go app on mobile, you can transition from drawing, or photo upload to cut or engrave almost instantly.

| | | |
| --- | --- | --- |
| USB Supported | Hard-Wire supported | Mobile device supported |
Safe for Home and School
The beamo is fully enclosed, and it automatically pauses if the lid is opened during a task. If an emergency occurs, you can shut down the machine immediately with a single switch.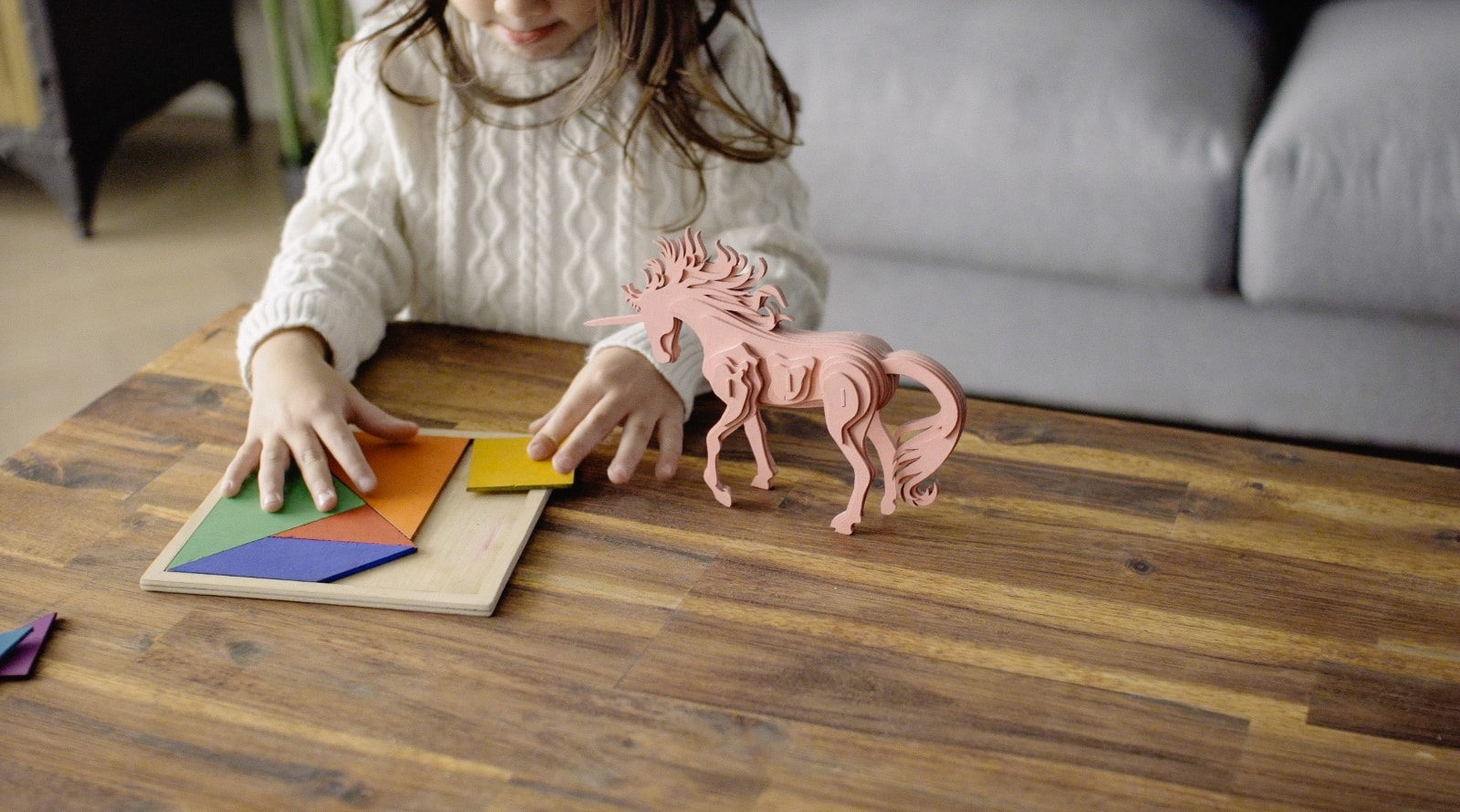 Fits Perfectly into Your Workspace
Taking up only the footprint of four letter-size papers and weighing less than 50 pounds, beamo blends in your design studio or working table.

Don't Just Take Our Word For It
We believe in building powerful products that are easy for everyone to use. Take a look at some of the incredible feedback from our community, and watch how seamless your unboxing experience will be.
Tech Specs
Beamo
Beambox
Beambox Pro
Dimensions
177 x 615 x 455 mm

250 x 830 x 670 mm

250 x 1030 x 670 mm

Work Area
300 x 210 x 45 mm

400 x 375 x 80 mm

600 x 375 x 80 mm

Weight
22 kg

40 kg

48 kg

Power
AC 220V
Touch Panel
1024 x 600 LCD
Camera
HD CMOS
I/O
Wi-Fi / Ethernet
Camera Preview Area
30 x 19,5 cm

40 x 36 cm

60 x 36 cm

Work Area Depth
4,5 cm

8 cm

Laser Power
30 W

40 W

50 W

Laser Type
CO 2 Laser
Laser Moving Speed
0 ~ 300 mm/s
Laser Cutting Thickness
(varies by material)
0 - 5 mm

0 - 10 mm

0 - 12 mm

Software Mode
Vector / Graphic (monochrome, gray scale)
Operating Systems
Windows / macOS / Linux
File Type
JPG / PNG / SVG / DXF